Contacts & conversations
Build a relationship with your clients.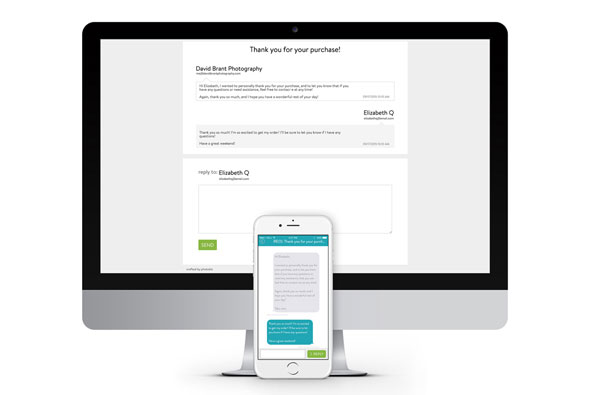 Client database, at your fingertips
Your website does more than look good. Your embedded CRM (Client Relationship Manager) helps grow your list of potential clients by collecting visitor information in a central database. Every time a visitor uses a proofing gallery, "likes" a photo, leaves a blog comment, submits a form, or buys a product, their information is captured for later along with every interaction they've ever had — all tagged and neatly organized. All that's left is to start a Conversation and turn your prospects into new clients.

Collect customer data automatically
The CRM is connected to every part of your website. From your galleries and store to your blog, forms, and more. It transforms your website into a business engine, putting new potential customers on your radar. The CRM follows up with marketing, helping you stay top of mind.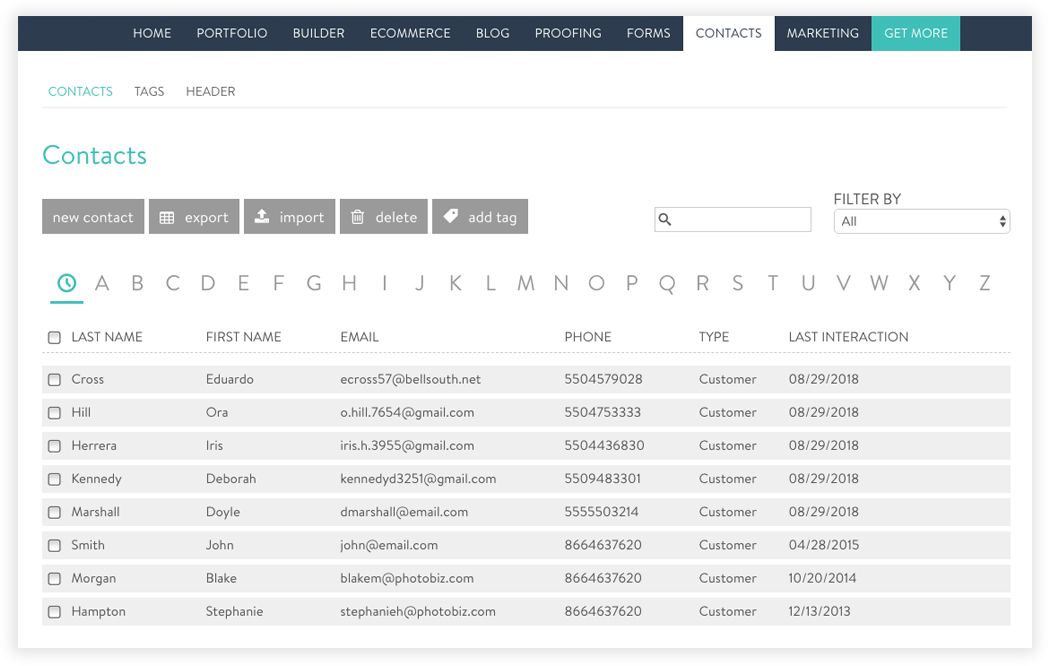 Conversations are like email or chat (only better). When someone reaches out to you by submitting a form or commenting on a proofing gallery, you can respond immediately using Conversations. Message clients quickly from your computer or through the PhotoBiz App. Conversations let you send professional, branded messages simply and keep track of every interaction.
Easy, targeted marketing
When it's time to do some marketing, you'll have plenty of contacts at your fingertips. Your database stores past customer data so you can quickly remind them to book their next session. You can also send messages to leads and prospects, encouraging them to take the leap and make a purchase. Just build a quick email using our Marketing templates and fire off a quick marketing message..

No more sifting through emails or texts to find that one important message, or juggling email lists in different places. All of your client information is kept neatly organized and accessible via any device. PhotoBiz Contacts & Conversations cut through the clutter to make business communication simple again.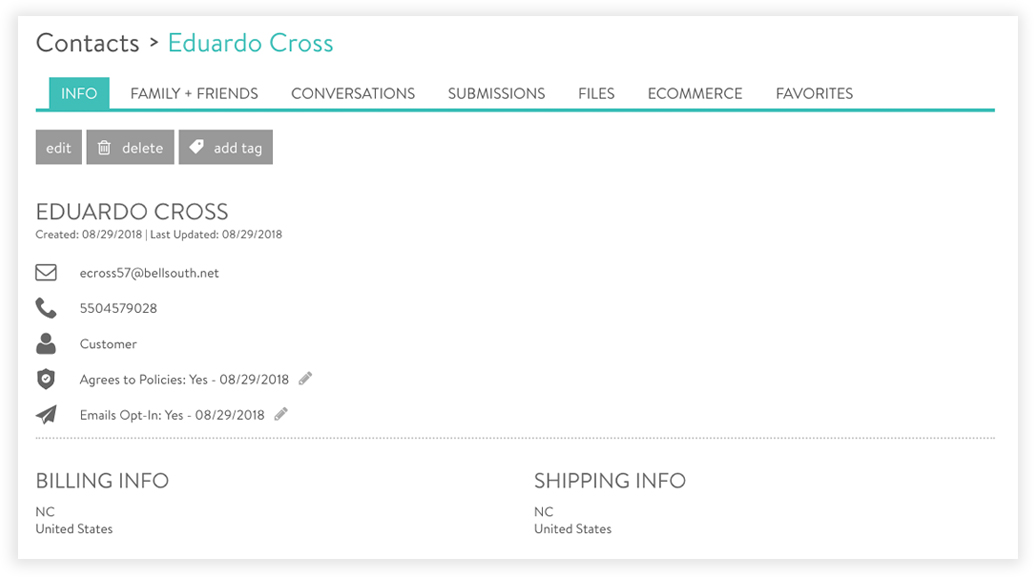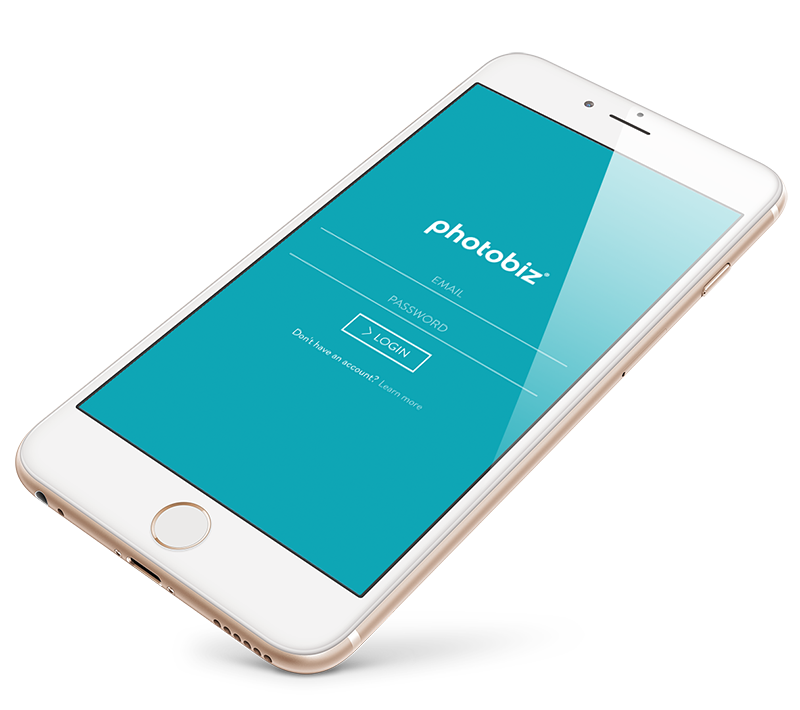 Stay connected with the PhotoBiz App
With the PhotoBiz App, you're always connected to your clients. Get instant notification when you get a message and reply with no hassle. Start conversations effortlessly from your online address book. It's fast, convenient, and everything is kept safely in one place.